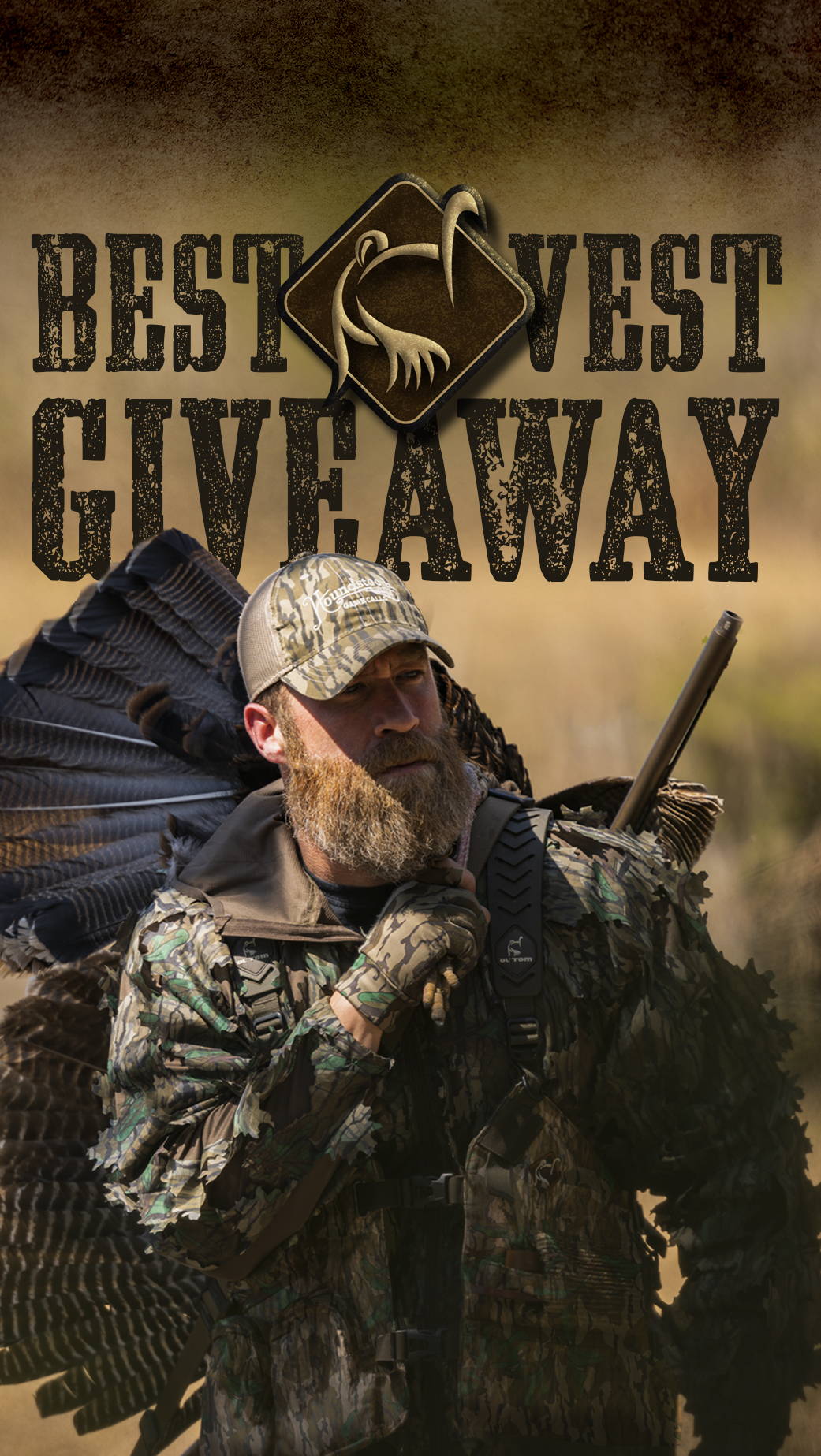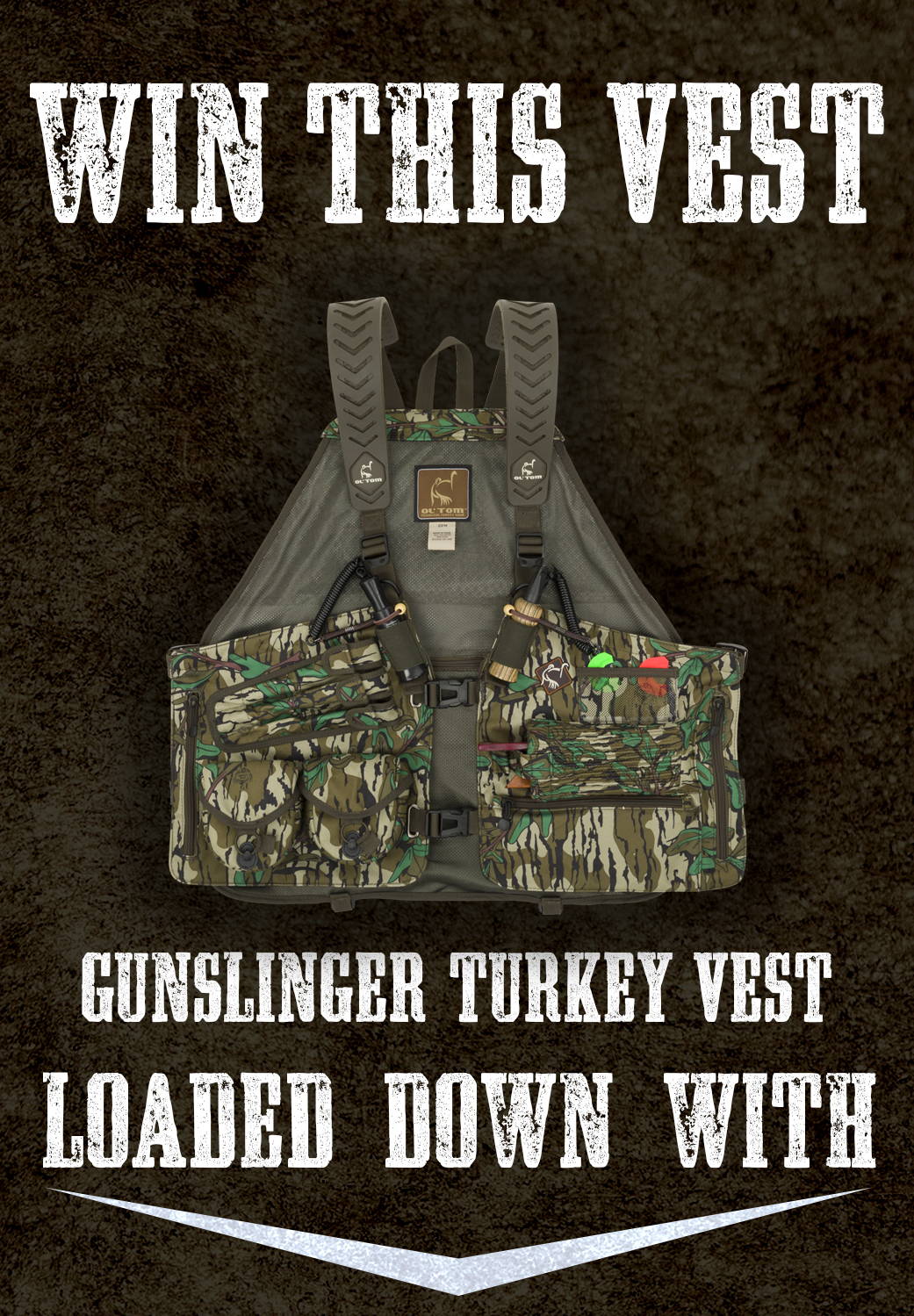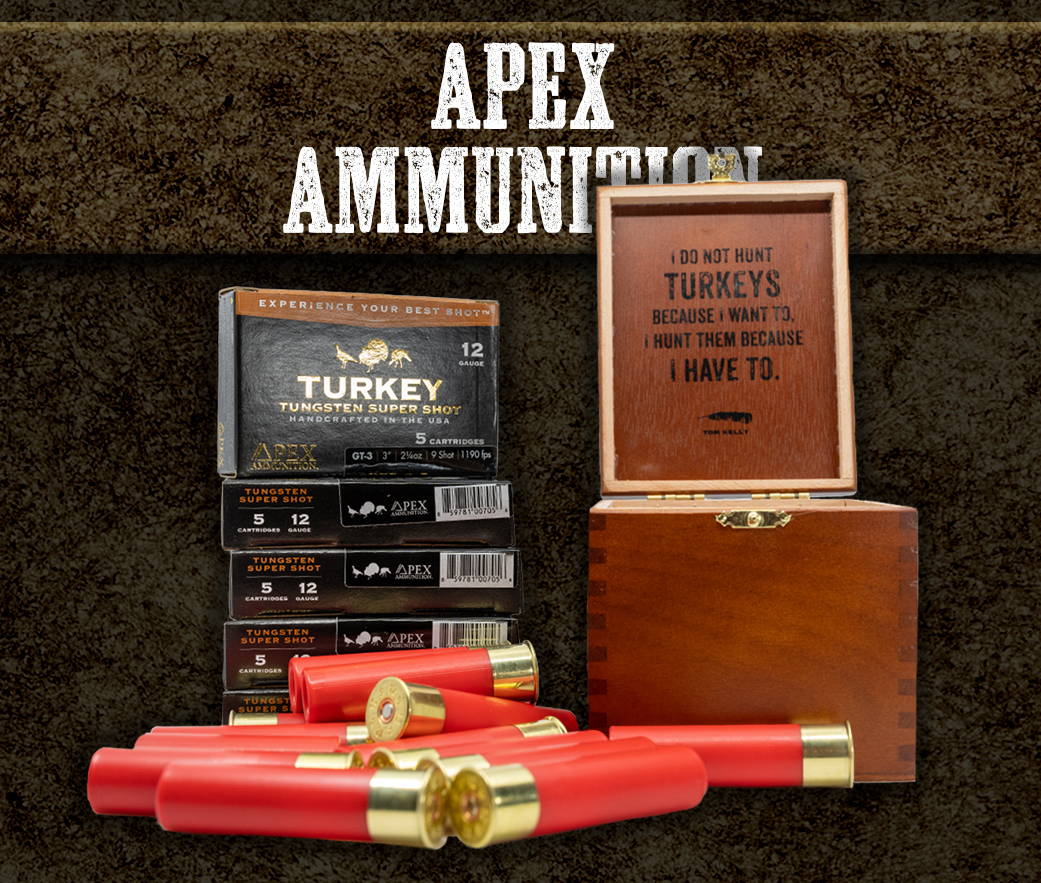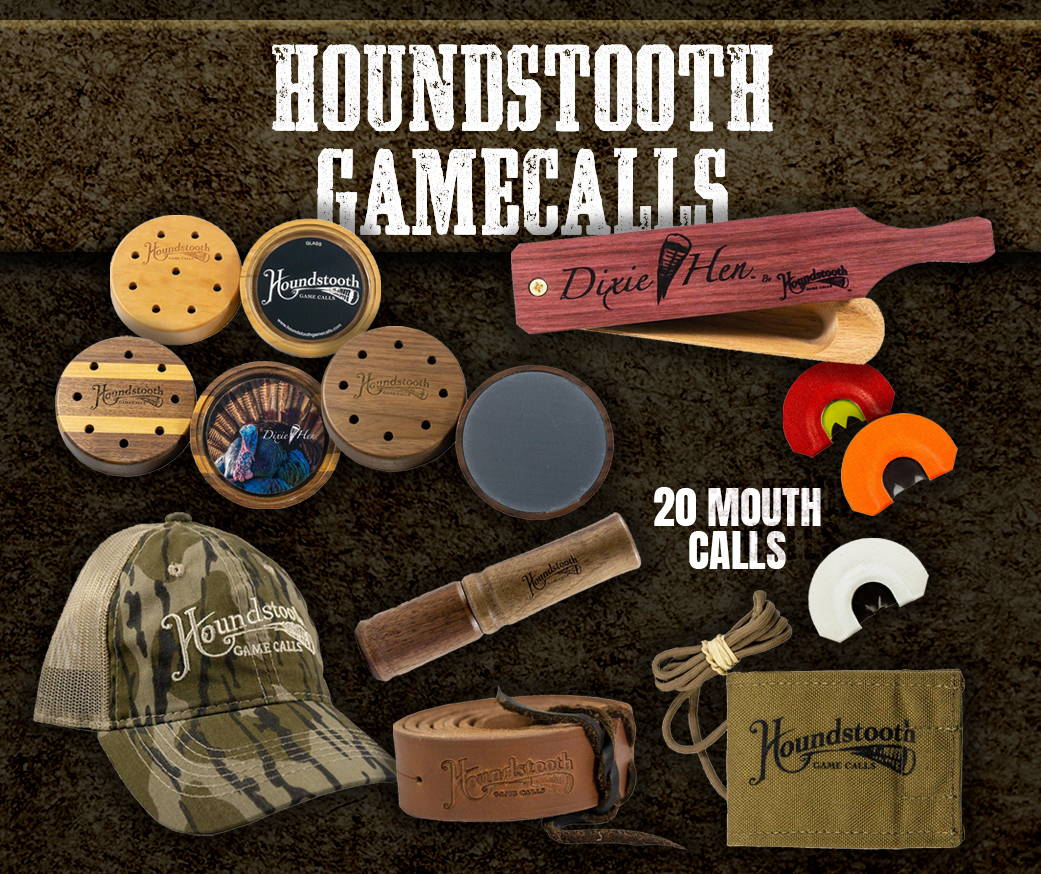 The Winner Is Being Selected
Thank you for entering the Best Vest Giveaway
OFFICIAL RULES, TERMS AND CONDITIONS
2022 Best Vest Giveaway by Ol' Tom Technical Turkey Gear
NO PURCHASE NECESSARY TO ENTER OR WIN. A PURCHASE WILL NOT INCREASE CHANCE OF WINNING. OPEN TO LEGAL RESIDENTS OF THE 50 UNITED STATES AND THE DISTRICT OF COLUMBIA, WITH THE EXCEPTIONS DESCRIBED BELOW AND/OR WHERE PROHIBITED BY LAW.
The 2022 Best Vest Giveaway by Ol' Tom Technical Turkey Gear ("Giveaway") is sponsored by Hunter Trading Company d/b/a Drake Waterfowl Systems, 7282 Maygan Drive, Olive Branch, Mississippi 38654 ("Sponsor" or "Drake"). The Giveaway is governed by the laws of the State of Mississippi, is subject to all applicable federal, state and local laws and regulations, and is VOID where prohibited or otherwise restricted by any such law or regulation. Participation in the Giveaway constitutes entrant's full and unconditional agreement to and acceptance of these Official Rules, Terms and Conditions.
Eligibility: This Giveaway is open only to legal residents of the U.S., or its territories or possessions who are 21 years of age or older as of January 20, 2022, except that employees and household members, whether related or not, and immediate families (spouses, parents, siblings, children and each of their respective spouses) of Apex Ammunition, Houndstooth Gamecalls, Hunter Trading Company, LLC d/b/a Drake Waterfowl Systems, their affiliates and subsidiaries, and their advertising and promotion agencies and all local sponsors are not eligible to participate or win.
Geographic area of eligibility: Rhode Island residents, the residents of any U.S. territory or possession, and the residents of any foreign country outside the United States of America, are excluded and not eligible to participate and/or receive any Prize awarded.
Deadline to Enter: The Giveaway begins on January 20, 2022 and ends on February 20, 2022 ("Giveaway Period"). All entries must be received by or before that date. The winner will be announced by February 20, 2022 via email as well as posted on www.drakewaterfowl.com.
How to Enter: You may enter the Giveaway only by completing and submitting the online entry form accessible through the email link from Drake. Limit one (1) entry per email address or per person per day. In the event that any entrant attempts to enter the Giveaway more than once per email address or per person per 24-hour day, the entry will be rejected. All entrants and entries are subject to all notices posted online at www.drakewaterfowl.com, including but not limited to Drake's privacy policy. Mechanically reproduced entries of any kind are not permitted. Illegible and incomplete entries are void. Drake shall not be responsible for lost, late, mutilated, postage due, misdirected entries or entries not received.
Should a dispute arise regarding the identity of the entrant, the authorized account subscriber of that e-mail account at the time of random drawing will be considered the entrant. "Authorized Account Subscriber" as it relates to e-mail is defined as the natural person who is assigned an e-mail address by the internet access provider, on-line service provider or other organization, which is responsible for assigning e-mail addresses for the domain associated with the submitted e-mail address. Proof of identity may be required. All entries and requests become Sponsor's property and will not be returned or acknowledged. Sponsor is not responsible for lost, late, damaged, or misdirected entries. Submission of an entry does not constitute proof that Sponsor received that entry. All entries are subject to eligibility verification by the Sponsor, which reserves the right to disqualify any entry in its sole discretion.
All eligible entries will be entered in a drawing for the Prize Package. By entering the Giveaway, you may be asked to consent to receive promotional e-mails and reminders for upcoming Drake promotions and to receive information via telephone, email or direct mail from Drake or its affiliates or third parties authorized by Drake. Consenting to receive promotional materials, telemarketing calls, or e-mails is optional; is not required for eligibility; and does not improve chances of winning.
Limitation of Liability/Disclaimer of Warranty: By entering the Giveaway, all entrants agree to release Sponsor and hold Sponsor harmless from and against any and all damages, claims, losses, injuries, causes of action or liability of any kind resulting from the entrant's participation therein. By receipt of any prize, the entrant/winner also agrees to release and hold harmless Sponsor, and any and all of Sponsor's subsidiaries, affiliate companies, distributors, suppliers, sponsors, advertising/promotion agencies, as well as each such company's officers, directors, managers, employees and agents from and against any claim or cause of action, including, but not limited to, personal injury, death, or damage to or loss of property, arising out of participation in the Giveaway or receipt, use, or misuse of any prize. Further, Sponsor and any and all of Sponsor's subsidiaries, affiliate companies, distributors, suppliers, sponsors, advertising/promotion agencies, as well as each company's officers, directors, managers, employees and agents, shall not be responsible for any incorrect or inaccurate entry information; theft, tampering, destruction, or unauthorized access to, or alteration of entries; entries that are processed incorrectly; printing, typographical, human, or other errors; and any entries which are late, lost, incomplete, delayed, misdirected, stolen, inaccurate, illegible, or any combination thereof. Sponsor has neither made, nor is responsible or liable for, any warranty, representation, or guarantee, express or implied, in fact or in law, relating to the Prize, including but not limited to, the quality, merchantability, habitability, mechanical condition, safety or fitness of the Prize, other than any applicable manufacturer's warranties, if any, on goods.
Use of Information / Opt-out Rights: Submission of contact information in connection with this Giveaway (whether or not required), including mailing address, phone number, and email address, constitutes permission for Sponsor to add entrant to Sponsor's customer database and to contact entrant in the future for promotional and other reasons. Entrant may opt-out of receiving such communications as set forth in Sponsor's Privacy Policy (located at www.drakewaterfowl.com/privacy) or as provided within any such marketing materials. Entrants in the Giveaway have the right to access, review, rectify or have removed any personal data maintained by Sponsor by writing to Sponsor as follows: Drake Waterfowl / Attn: Database-Records / 7282 Maygan Drive, Olive Branch, Mississippi 38654. In addition, entrant or recipient may use the "Unsubscribe" link in the bottom of each email sent by Sponsor or may contact a Drake customer service representative at 866-521-5012 for that purpose. Personal information regarding any entrant or participant will be used by Sponsor and its affiliates solely for the purposes stated herein and consistent with Sponsor's Privacy Policy.
Odds of Winning: Odds of winning depend on the number of eligible entries received. The winner will be selected at random. No purchase is necessary to participate, and purchasing does not affect the odds or chance of winning.
Prize Package: One (1) prize ("Prize") will be awarded to the winner ("Winner"). Prize includes one (1) of the following: (1) Gunslinger Turkey Vest, Dixie Hen Crystal Pot Call, Walnut Slate Pot Call, KB River Bottom Queen Pot Call, Cherry Glass Pot Call, Dixie Hen Purple Heart Box Call, Morning Striker Owl Hooter, Leather Turkey Strap , Bottomland Mesh Back Hat, Custom One-Piece Diamond Wood Striker, 20 Mouth Call's, Mouth Call Pouch, & The Apex Turkey package. The approximate total retail value of the Prize is $1110. The Winner will not receive the difference between actual and approximate retail value, if any. There will be no cash exchange. In additional to all other rules, terms and conditions described herein, Winner must adhere to all applicable federal, state and local laws concerning receipt and delivery of the ammunition portion of the Prize.
Prize Winner Selection: On or about February 20, 2022, one (1) "Winner" will be selected in a random drawing from all eligible entries received by Sponsor. The Sponsor's decision as to the Winners will be final. The Winner will be notified by email, mail and/or telephone, in Sponsor's sole discretion, and must respond to Sponsor within ten (10) days of the date of such notification. The Winner must comply with all instructions given by Sponsor and with all terms and conditions set forth herein to collect the Prize.
Winner may be required, in Sponsor's sole discretion, to complete and return an Affidavit, Declaration or Certificate of Eligibility, Publicity Release or Authorization, and any other documentation reasonably required by Sponsor for Prize fulfillment within ten (10) days of receipt thereof. If the Winner fails to do so, an alternate winner will be selected according to the selection procedure set forth herein. Failure to execute and deliver any required documents to Sponsor by the specified deadline may result in disqualification from the Giveaway, and selection of an alternate Winner. If the Prize notification or any required documentation is returned as undeliverable, the Winner will be disqualified and the Prize will be awarded to an alternate winner according to the selection procedure set forth herein. The Sponsor reserves the right, in its sole discretion, to modify the notification procedures in connection with the selection of alternate winner.
By entering and accepting the Prize, Winner consents to the use of his/her name, photograph, likeness, biography, voice, performance and/or video for advertising and promotional purposes in any and all media (including online announcements) now or hereafter known, worldwide and without limitation and without additional compensation, notification or permission, except where prohibited by law. Sponsor and its designees may exploit, edit, modify, and distribute any footage so compiled including, without limitation, the names and likenesses of any persons or locations embodied therein, in any and all media now known or not currently known, throughout the world in perpetuity without additional compensation, permission or notification to the Winner, or any third party.
No prize transfer, assignment, or substitution by Winner permitted. If the Prize (or part of the Prize) is unavailable and/or cannot be awarded under any applicable law, rule or regulation, the Sponsor, in its sole discretion, reserves the right to substitute the original Prize (or that part of the Prize) with an alternate prize with equal monetary value and/or specification, unless to do so would be prohibited by law.
ENTRANT'S NONCOMPLIANCE WITH THESE OFFICIAL RULES MAY RESULT IN DISQUALIFICATION AND SELECTION OF AN ALTERNATE WINNER.
 Taxes: Winner will be responsible for the reporting and payment of all federal, state and local taxes and other applicable fees, service charges, surcharges associated with the Prize. The valuation of the Prize stated above has been determined by Sponsor and the value thereof must be reported for tax purposes to the full extent required by law. The Winner shall have no right to contest the actual retail value listed above with the Sponsor. Winner must provide the Sponsor with valid identification and a valid taxpayer identification number or social security number before the Prize will be awarded. The Grand Prize Winner will be issued a 1099 tax form for the actual retail value of the prize.
Legal Disputes: By participating in the Giveaway, entrant agrees that any and all issues, questions, disputes and claims of any kind or nature whatsoever, resulting from, arising out of or in any way connected with this Giveaway shall be construed in accordance with and governed by the laws of the state of Mississippi. Any dispute or litigation resulting from, arising out of or in any way connected with the Giveaway shall be subject to the exclusive jurisdiction of the state court(s) of Mississippi in DeSoto County, Mississippi or the U.S. District Court for the Northern District of Mississippi. Entrant hereby irrevocably consents to the jurisdiction of such courts and waives any objection he/she may have, if any, to personal jurisdiction and/or venue in such court(s). Entrant further agrees that any claims brought against the Sponsor shall be limited to the actual costs incurred by entrant due to entrant's participation in the Giveaway, and the parties waive any claim they may otherwise have against the other for punitive, exemplary, incidental and/or consequential damages.
General Terms: By participating in the Giveaway, entrant agrees to be bound (a) to these Official Rules, Terms and Conditions, including but not limited to all eligibility requirements, and (b) by the decisions of the Sponsor, which shall be final and binding in all matters relating to the Giveaway, the selection of the Winner, and the Prize. Failure to comply herewith may result in disqualification.
Identification of Winner: For a list identifying the Prize Winner, visit Drake's website at www.drakewaterfowl.com or send a self-addressed stamped envelope to Drake Waterfowl Systems, 7282 Maygan Drive, Olive Branch, Mississippi 38654. Requests received after March 10, 2019 will not be honored.